---
"Chas dlya brata, shchob ubyty svoho vlasnoho"
---
Theme
---
Character Details
Name: Olek Nazar
Aliases: 'Sergeant' - 'Grandpa'
Age: 38
Ethnicity: Ukrainian - Slavic
Birth Country: Ukraine
Birth City: Kharkiv
Rank: Sergeant (In the past with the Militiary) - Team Leader (Unofficial Militia rank)
Gender: Male
Specialization: Rifleman
---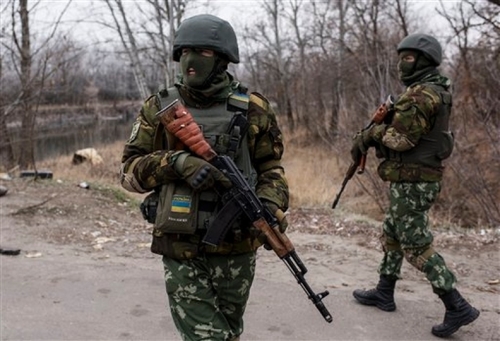 Appearance
Height: 6'1
Weight: 235 lbs - 106 kg
Physical Build: Broad shouldered, Muscular and athletic
Eye Color: Brown
Hair Style: Buzz-cut
Skin Tone: White
Other: Black hair, having graying in his hair, he'd have a lot of wrinkles along with injuries all across his body.
---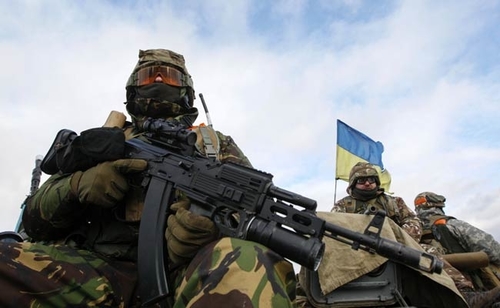 Relationship Status: Single, (Deceased Wife - House came ontop of her during a Mortar shelling of his neighborhood.)
Personality: Olek is an angry man, especially during this era in his time, as any sense of happiness or hope which he was filled in was completely destroyed from the recent events, he's a heavy smoker and is constantly on-top of anything, doesn't matter if it's even in a language he doesn't understand, he is quite the leader type as he values his own people and soldiers among all else, he is a very patriotic figure with deep roots to his country, he'd simply kill himself before seeing the Russians reach the end of Ukraine's border.. Although he's not constantly depressed, he is joyful when shooting Cossack's, and can certainly make jokes in some good moments with people he knows, but he's defiantly very dis-tasteful of foreigners and anybody who doesn't understand his current position.
Habits: He has a constant habit of smoking, very much so as much as him playing with the safety of his weapon, mostly constantly eager and filled with rage as motion is filled with him, but he has is relaxed moments, in which he enjoy coughing up the effects of his smoking.
Hobbies: He enjoys shooting Cossack's and loves playing Soccer, he used to play plenty with his children, that was until they were caught under a house. For now he likes getting drunk with fellow Militiamen and other Ukrainians alike, he truly loves the people who still believe his country can be won back.
Fears: He is defiantly scared of the Russian's Victory, he was always scared of losing his family as well, but that happened nevertheless, afterwards he turned into mostly a psychopath when it comes to fear, seeing to it that he still lives but doesn't care too much about his wounds.
Likes: He loves seeing fellow Ukranians who help his cause, he enjoys the times he has with friends and definatly drinking, along with smoking. He has an interest in checking his weapons, along with the sight of happy refugee's, mostly his own of-course..
Dislikes: He hates, and completely despises the Novorussians, seeing it better to burn them alive rather then waste bullets on them, seeing a Ukrainian acting like he's a Russian instantly fuels him with rage.. He hate's Cossack's that's for sure, along with NATO somehow, seeing as they haven't helped so far. He hate's seeing fellow Militia die, and defiantly citizens of his country even more. He isn't on good terms with foreigners and would rather grunt in their direction rather then greet them.
---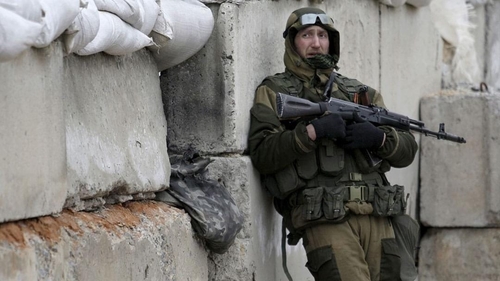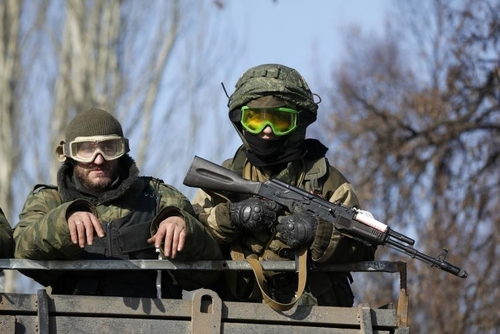 Specialty Skills: He's a leader for most part, he's not too trained in anything else but having advanced physical and combat training, for the most part he is a good riflemen but he knows how to use plenty of other weapons very well.
Standard Loadout: His current load out is a simple worn out AK-74, a half used medkit, and a military BDU with a large chestrig, he'd carry a long range and a short range radio in his large backpack, and 2 grenades.
Character Quotes: "I'd nuke the rest of the world to finally peace for my land"
"Cossack's? You mean the chink eye'd mongols? Yeah I kill 'em."
Anything Extra: Not at all.